May 13, 14, 15, 2021 | Woodville, WI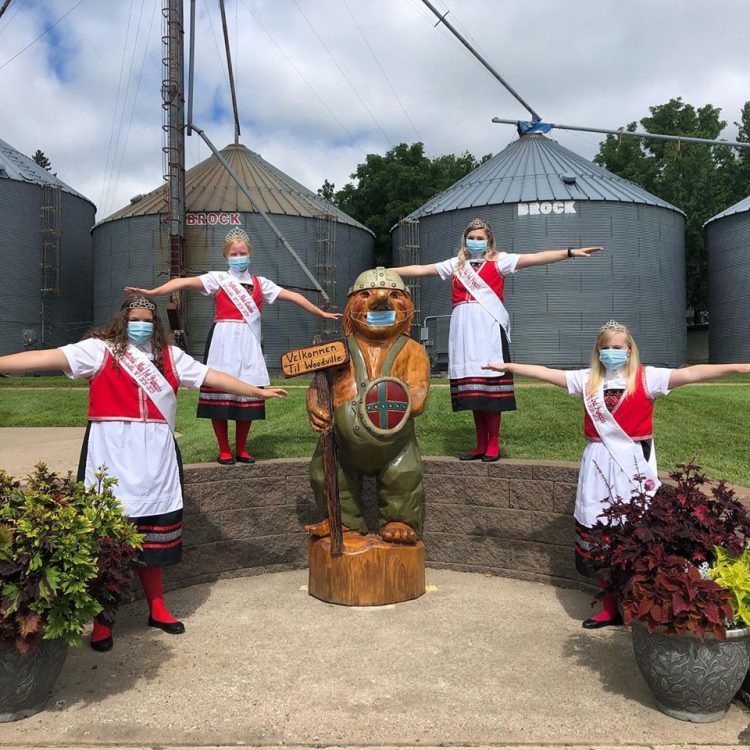 Miss Woodville
ALLISON ALBRIGHTSON
First Princess
NICOLE BENCK
Second Princess
ADALADE VANCE
Third Princess
ELANA RIMER
The deep Norweigan heritage of Woodville's founders and residents led to the annual celebration of Norway's independence, called Syttende Mai.  The Norweigan Constitution Day is the National Day of Norway and an official national holiday observed on May 17th of each year.  Syttende Mai has been celebrated in Woodville for over 60 years on the weekend closest to May 17th.
The Woodville Lions Club - Den 261 organizes the event downtown Woodville with a grand parade, a mystery car cruise, sports tournaments, the annual "Uff-da" run, a Carnival, a Queen's Tea & Coronation, and hosts local entertainment and nightly dances under the main tent at the Woodville Legion.
You can also enjoy authentic Norweigan meals and treats, the highly anticipated grilled chicken made by the Lions Club, Blackhawk Hockey brats and so much more when you come to visit this year's Syttende Mai Celebration!