Trick or Treat Main Street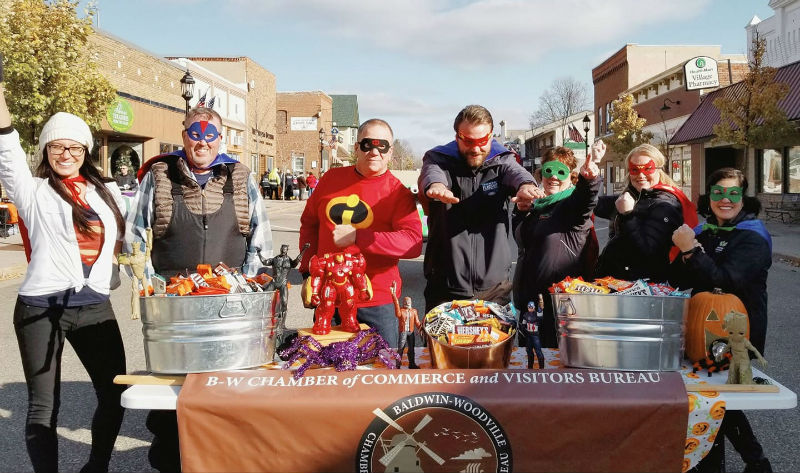 Trick or Treat Main Street is an event sponsored by the Baldwin-Woodville Chamber of Commerce where we provide a safe place for excited kids to go up and down Main Street and Trick or Treat!  Kids can stop at local shops and visit businesses that are set up along Main Street ready to hand out treats for all those that come by!
Kids can enjoy music, games, and even get a full size candy bar from the Chamber - all happening downtown Baldwin.
This family friendly event directly follows the Halloween Parade at Greenfield Elementary and starts at 2:45pm.