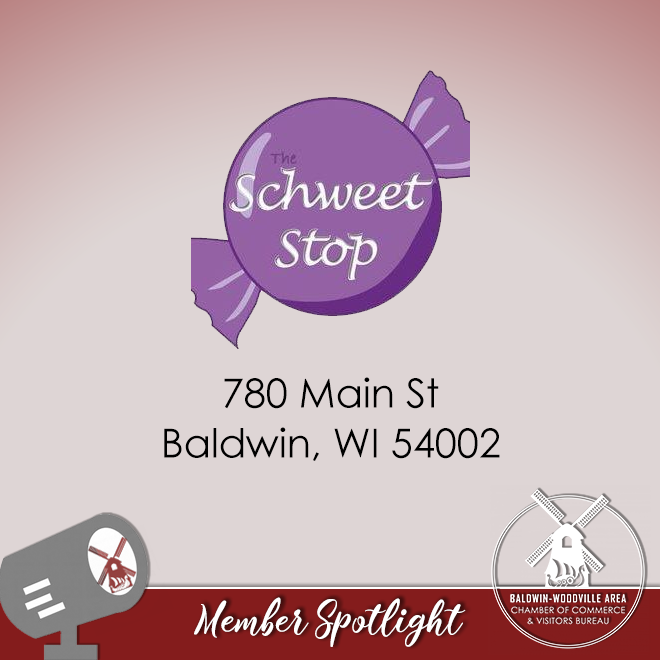 CHAMBER MEMBER SPOTLIGHT - JULY
The Schweet Stop is a unique candy and craft soda shop that will bring a smile to your face when you enter the door. We are in the business of smiles, and what better than candy and pop?!?! They have something for everyone so be sure to make this your 1st Stop and pick up some fun treats or order online!
Calling all Brewers & Twins Fans!! Let the Border Battle Contest Begin!!

Starting 7/9/2021 The Schweet Stop launching a baseball promo with their new Game On! Gummies.  Customers are invited to stop in and buy a bag to vote for their favorite team in our border battle contest (Brewers & Twins). Each purchase also enters you in a drawing for a 4 pack of tickets to a home game for the team you voted for (One entry per customer).
Check out their website and facebook page for more information!
https://www.schweetstop.com/ |  https://www.facebook.com/schweetstop
Fun Fact: The Schweet Stop is excited to announce their 2nd annual bubble gum contest will be happening on Sunday, August 22nd, with more details to come soon.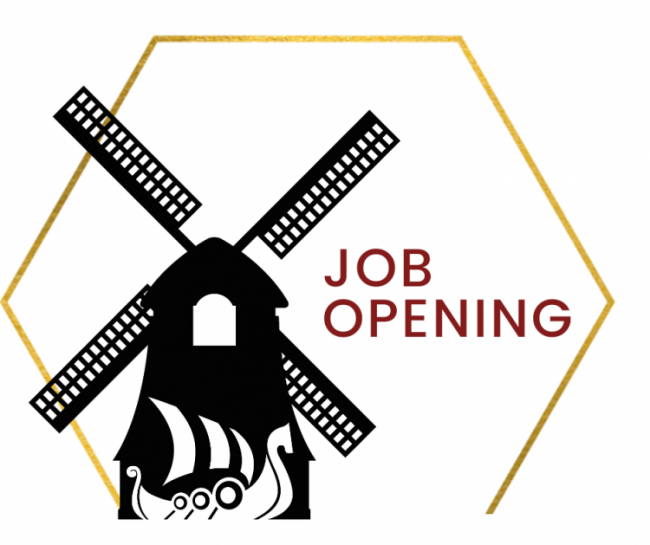 The Chamber is currently accepting applications for a part-time Office Manager/Member Liaison.
If you are community focused & business minded, organized, enjoy working with the public, are creative & can plan events this could be the job for you!
View the Job Description for more details & complete the Employment Application and email it to
bwchamber@baldwin-telecom.net to be considered.
The position will remain open until it is filled.
WELCOME NEW CHAMBER MEMBERS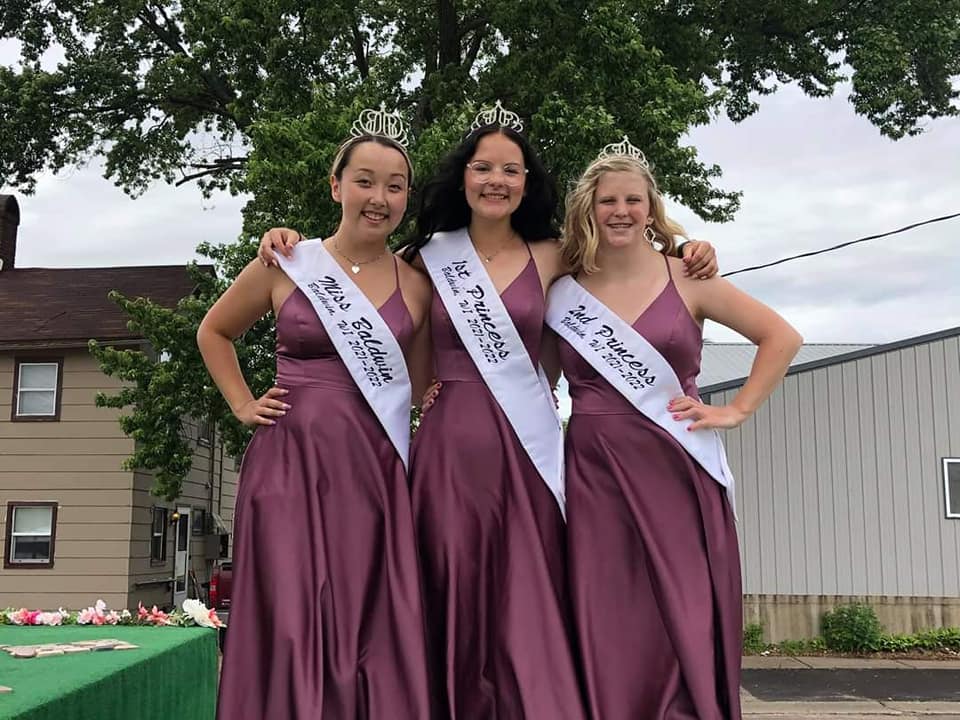 that the Miss Baldwin Royalty Program is part of the Chamber?
You can find out more about the program and what they are up to in the community on their page HERE on our website.
Congratulations to our new Miss Baldwin Royalty
Miss Baldwin and Miss Congeniality Halle Bignell
1st Princess Dru Beebe
2nd Princess Annika Offner
Follow all their Parade Fun at
Facebook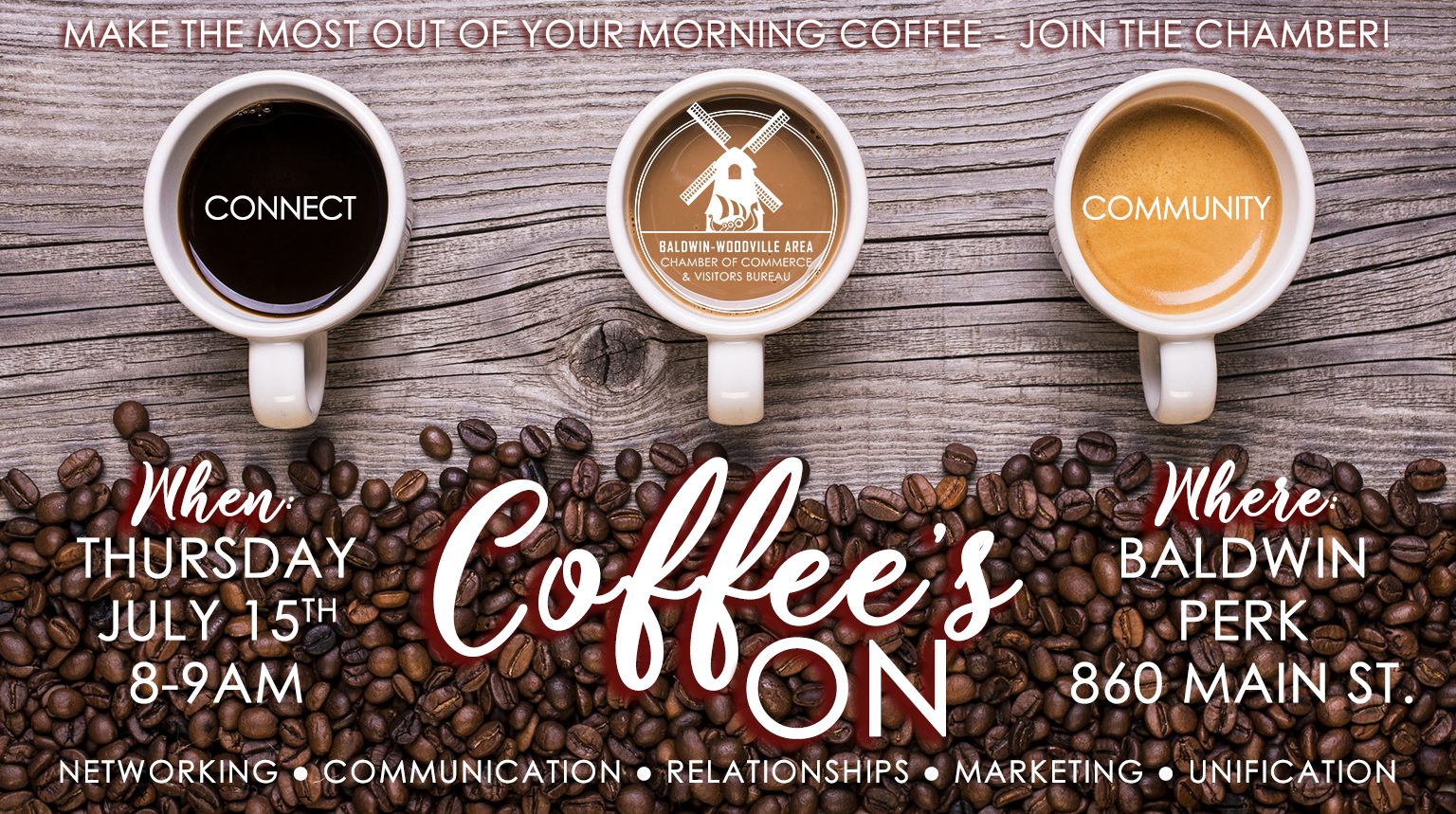 Chamber Coffee's On
July 15, 2021 | 8:00 AM - 9:00AM
The Baldwin Perk
860 Main Street, Baldwin, WI
Facebook Event Page
Why Should You Join the Chamber?
NETWORKING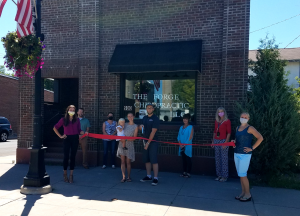 Network with business leaders & peers in the community.
RELATIONSHIPS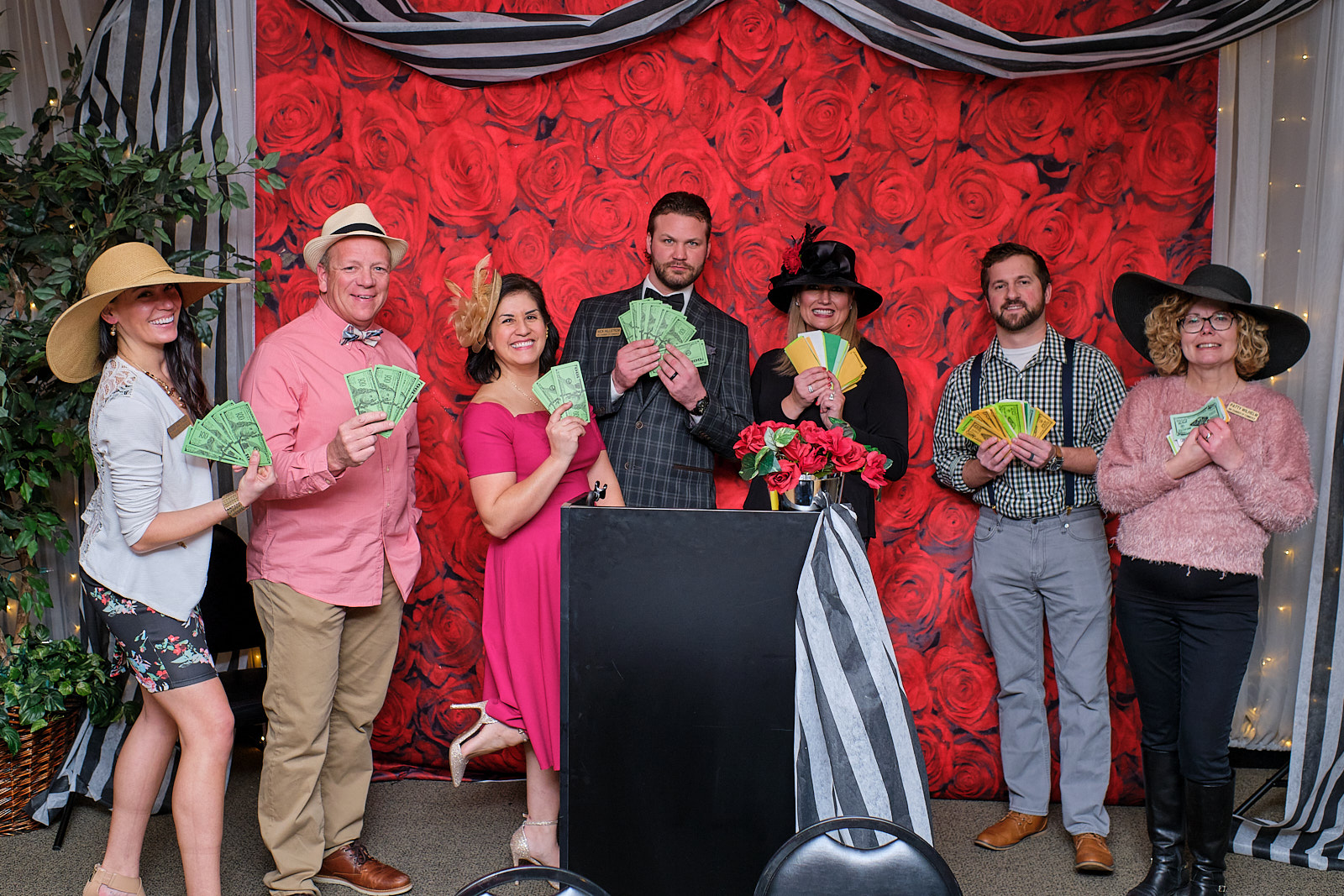 Establish new business relationships & friendships too!
MARKETING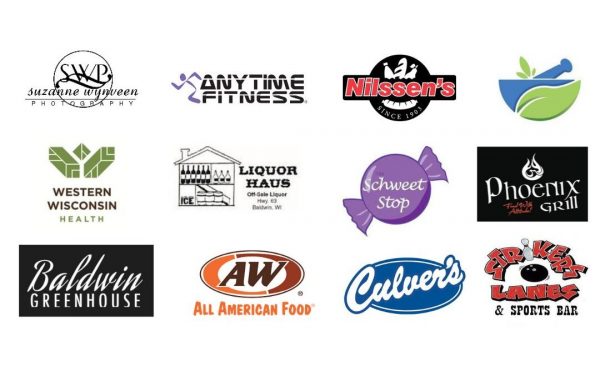 Event sponsorships & promotions, marketing to area communities.
COMMUNICATION

Have your own business page on Chamber website, access to email distribution, social media & Chamber Bucks!
UNIFICATION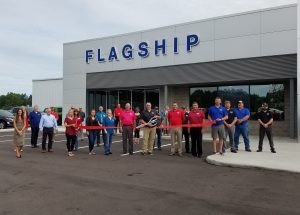 Benefit from a unified, collected voice, bringing credibility to your business.
BUILDING BUSINESS, BUILDING COMMUNITY.