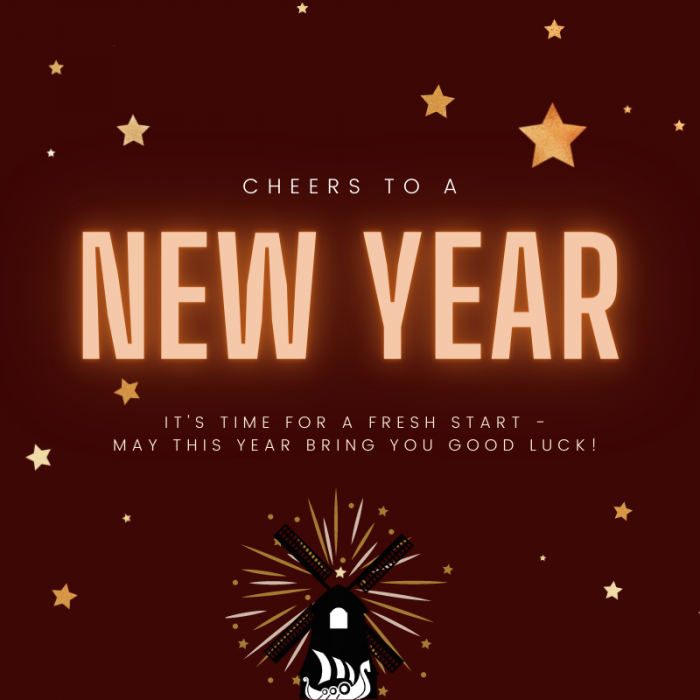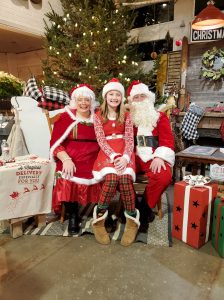 Thank you to this amazing family for helping to bring the magic of the season to our community year after year -
we think we have the best Santa & Mrs. around & their
sweet helper too!
Fingers crossed that next year that we can all see them in person,
until then we hope you enjoyed having them read your
'Letters to Santa' and 'Twas the Night Before Christmas tonight.
A special thank you to ReStyle & Co. for having us at your
shop & for the perfect Santa setting.
Merry Christmas everyone, we wish you a blessed holiday
with those you love most!
~ The BW Chamber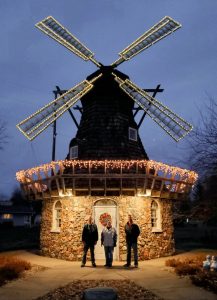 The Baldwin-Woodville Chamber of Commerce would like to thank Jerry & Bonnie VanSomeren and Justin Nygaard for lighting up the Windmill for us all to enjoy this holiday season!
Jerry was instrumental in the conception and construction of the Windmill as a member and Director on the BW Chamber Board.  The Windmill construction project was complete in 1987 and that year Jerry and his wife Bonnie, along with fellow member, George Burleigh decided to light the Windmill for Christmas for the first time.  They used George's NSP bucket truck and tape to hold the lights up, which ultimately left residue on the vanes.  The following year, to prevent any further damage to the Windmill, Jerry built wood frames that they could attach the lights to then hook and secure them over the existing vanes.  These frames are still used today.
Jerry and Bonnie have been lighting up the Windmill for 33 years!  In 2015 their nephew, Justin Nygaard began helping them, he too was on the BW Chamber Board of Directors.  They have developed an efficient, systematic process of attaching the lights to the Windmill each year.  They have had to replace the lights on the Windmill only 3 times since it was built, with the last upgrade 2 years ago to energy efficient LED bulbs.
We sincerely appreciate the time and dedication that Jerry, Bonnie and Justin have shown taking care of the Windmill, making sure that this landmark stands proudly on behalf of the Baldwin-Woodville Chamber of Commerce and the residents in our community.
BUILDING BUSINESS, BUILDING COMMUNITY.