BUILDING BUSINESS, BUILDING COMMUNITY.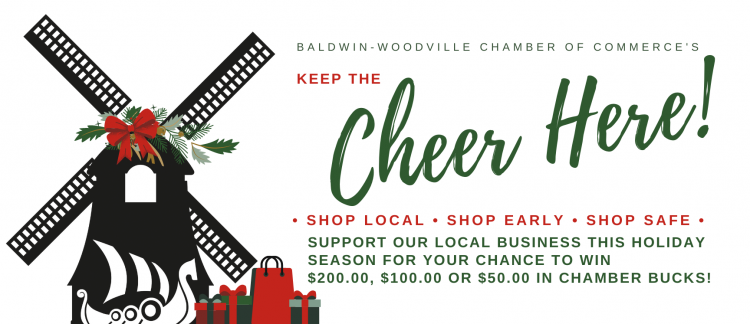 HERE'S HOW IT WORKS -
SPEND $20.00 OR MORE AT ONE OF THE BUSINESSES BELOW.

PRINT YOUR NAME & PHONE NUMBER ON YOUR RECEIPT.

TAKE A PICTURE OF YOUR RECEIPT.

EMAIL IT TO BWCHAMBER@BALDWIN-TELECOM.NET.

YOU WILL THEN AUTOMATICALLY BE ENTERED INTO A DRAWING.

RECEIPTS NEED TO BE DATED FROM 11/28-12/24.
*RECEIPTS CAN BE COMBINED FROM ONE BUSINESS & SUBMITTED.  YOU WILL GET CREDIT FOR EVERY $20.00 FROM QUALIFYING BUSINESSES.
PLEASE SUBMIT AT LEAST $20.00 AT ONE TIME.
- PARTICIPATING BUSINESSES -
A&W - BALDWIN
The holidays are right around the corner! Need help finding the perfect gift for the A&W fan in your life? We compiled our annual list of the best merchandise available for lovers of all things A&W® Restaurants and A&W Root Beer® to make shopping a little easier.
You can find the gift guide HERE.
Gift cards to the A&W are also a great way to let someone know you are thinking of them this holiday season.  Who wouldn't have a great day after a cold, frosty Rootbeer float?
B DUB NUTRITION HUB
Be sure to like B Dub's Facebook page at the link above to keep up to date on their scratch-offs, gift certificate specials, & new featured flavors!
You can stop in the shop, or call ahead for  curbside service:
Call or text 715-928-3627 to place your order
We'll take your order and deliver to your vehicle when you arrive!
You can pay in advance! We'll email you an invoice to pay with a card
or pay with cash when you arrive
BALDWIN BULLETIN
With all the time we have now spend at home, what a great year to have subscription the the Baldwin Bulletin!
Why not support this local business & send one to your friends or family members, keeping them in  touch with all that is happening our community!
You can head to their website HERE to learn more about their subscription services.
BALDWIN GREENHOUSE
Stop by the Baldwin Greenhouse for their OPEN HOUSE, Saturday 28th.
For those who don't feel comfortable visiting in person, they will be offering a virtual open house for everyone. Watch their Facebook page in the link above for their Open House Video that will be posted Saturday through Tuesday.
They are open for those who would like to come in and look around and also offer curbside pickup and of course many delivery options.
You can also find more information on their website HERE.
BALDWIN PERK
Baldwin Perk has not only great coffee drinks, but delicious breakfast & lunch options too!  Check out their Facebook link above to see their new menu.
At the Perk, you will also find an array of gifts for anyone on your list - you might also find something for yourself or to add some holiday flair to your home too!
CULVER'S - BALDWIN
Culver's Baldwin has a holiday gift card promotion beginning November 23 that runs through December 31st.
During this promotion, when you purchase $30 in Gift Cards (in any combination), you will receive a Free Value Basket coupon valid from time of purchase through February 28, 2021.  There's no limit on the amount of Free Value Basket coupons you can receive!
Why not buy one for you and one for a friend?
FENNERN JEWELER'S
Do the holidays make you think of all things SPARKLY?  Do you have that special someone that you would like to get a perfect gift for this year?  Do you need a keepsake for your loved one?
Fennern Jeweler's has you covered!  You can find their holiday wish book HERE.
FIRST BANK OF BALDWIN
Do have that person in your life that has EVERYTHING?  We have one too - but have a great option for you!  Why not head to First Bank of Baldwin and purchase a VISA gift card?  This way they know you were thinking of them, you also know it's something that they can use wherever VISA is accepted!
FLAGSHIP FORD
If a new vehicle isn't in your holiday budget, did you know that Flagship Ford also sells detail packages & car accessories?  You can purchase items for your wheels, floor mats, electronics, seat covers, anything to help jazz up your ride!
Another great gift option is a full detail package -  What a nice treat during our hard Wisconsin winter!  You can check out their website for details HERE.
GREGERSON ACE HARDWARE
Head to Gregerson Ace Hardware to spruce up your home for the holidays or pick up a gift [or gift card] this holiday season - they have just about anything on your list!
You can check out their website HERE.
KWIK TRIP - BALDWIN
You can never go wrong with a Kwik Trip gift card!  The options are unlimited & they have great choices for your holiday meals too!
LINDUS CONSTRUCTION
Lindus Construction is always looking for ways to help their customers!  For the remainder of the month you can receive 50% off Installation Labor & FREE Heat Map Analysis!
Be sure to keep an eye on their Facebook [at the link above] and on their website HERE for their new specials & also keep up with the ways they give back to the community!
NILSSEN'S FOODS
Nilssen's is always running new specials, be sure to give them a follow on Facebook [link above]!
You won't want to miss their cookie walk on December 5th - check out their favorite holiday cookie options & place your order for the season!
Nilssen's always gives back to the communities they serve.   They are now doing their annual 'Round-Up' for local food pantries!  When you make a purchase, the cashier will ask you if you would like to "round up" to the nearest dollar (or more, if you choose). At the end of the campaign, a donation for the amount raised at each store will be presented to the local food pantry in each community.
NORTH MEETS SOUTH
NMS Merchandise is Here for Holidays!
Trucker Hats, Fleece Lined Stocking Hats and Hockey Hoodies and Carhartt Hoodies for anyone on your list!
Be sure to follow them on Facebook at the link above to keep up on their specials this holiday season.  You can place an order for pick up - have you ever tried their Cuban sandwich - YUM!
PHOENIX GRILL & EVENT CENTER
Treat yourself this busy holiday season & enjoy lunch or dinner from the Phoenix!
They have recently updated their hours too -
Sunday, Tuesday, Wednesday & Thursday the kitchen will close at 8p & Friday & Saturday 9pm.  The bar will be open until 10p.
Let someone know how much you care & give them a Phoenix Gift Card this holiday season!  Check out their Facebook at the link above.
QUICK LANE TIRE & AUTO CENTER
Follow Quick Lane's Facebook account for special savings throughout the holiday season. Be sure to get your car in tip top shape before the snow flies!
RESTYLE & CO.
Head to ReStyle & Co this Saturday from 10a-1p to see the Grinch & Cindy Lou Who!  Wave from a distance or snap a picture with the two who have been making an appearance for 9 years!
You will also want to check out the Small Business Saturday specials along with the fresh trees, garlands & greens ready to spruce up your home for the holidays!
ST. CROIX GARAGE DOOR & SERVICES
Cold weather can put added stress on garage doors. Make sure your doors are in shape for the winter.
Give Brian a call today at 715.781.8989 to have a maintenance check completed on your garage doors!
STRIKER'S LANES & SPORTS BAR
Head to Striker's Facebook page and check out their daily specials - you won't want to cook today!  You will also see the many ways that they are giving back to their customers & our community!
A Striker's gift card to either bowl, eat or enjoy a beverage would be a great gift for those special people in your lives this holiday season!
SUZANNE WYNVEEN PHOTOGRAPHY
A Suzanne Wynveen Photography gift certificate is the gift that keeps on giving!  Let Suzanne capture you and your loved ones, leaving you with priceless memories to always cherish.  Seniors, babies, families - she can do it all!  Check out her Facebook page for some beautiful inspiration.
THE LIQUOR HAUS
Stop by the Liquor Haus to stock up on your holiday necessities.  You can run into the shop, or use the drive-thru, either way they will take your order, and good care of you!
You can also purchase gift certificates - they make a fun gift option this holiday season!
THE SCHWEET STOP
Start your holiday shopping off the schweet way! Small businesses love supporters like you!!
Now until 11:59PM Monday, November 30th, you will get FREE shipping if you order online @
www.schweetstop.com
They also have a large selection of local & unique sodas & can make custom candy gift baskets.
You can order online, call to place order and pick it up at the shop or they will deliver it to your car. They will make sure that your sweet tooth is satisfied!
The Schweet Stop
780 Main St Suite 2 | Baldwin, WI 54002 | (612) 978-4649
THE STASH
In addition to their Weekly Newsletter Only promo, and their addictive subscription box full of yarn + fun stuff they have a  Huge Holiday Giveaway !
For every 20$ you spend at the Stash between now and December 22nd,  you get a red ticket chance at a single prize!
$350+ value of merchandise from the Store including tools, accessories and YARN! Like and Follow us on FB to see the prize, and watch the drawing during our  December 22nd SNB broadcast!
THE MUFFLER SHOP
Your tires are wearing out, are too loud, or they just don't feel right.  It's time to get your oil changed, or fix whatever turned on that little check engine light.  You're looking for a friendly, honest auto mechanic to answer your questions and get rid of those weird noises or smells your car is  making.
At TMS Tire & Auto Complete Automotive Care we have the experience to help you with all your auto repair and tire needs.

Keep your repairs local with this family owned business - TMS will take good care of you!
TREASURERS I & TREASURERS II
Everyday is like Black Friday at Treasures with their wonderful deals! Find a unique gift, or decor to make your home holiday ready!  Be sure to stop by and find some amazing treasures at the Treasures I & Treasurers II stores on Main Street in Baldwin!

VILLAGE PHARAMACY
Stay healthy this holiday season & follow the Village Pharmacy Facebook page for tips and tricks on how to manage this winter in a healthy way!
Also, Village Pharmacy has many personal & gift items along with great treats & stocking stuffers too.  You can find something for everyone on your list!
VISIT FROM SANTA + MRS. CLAUS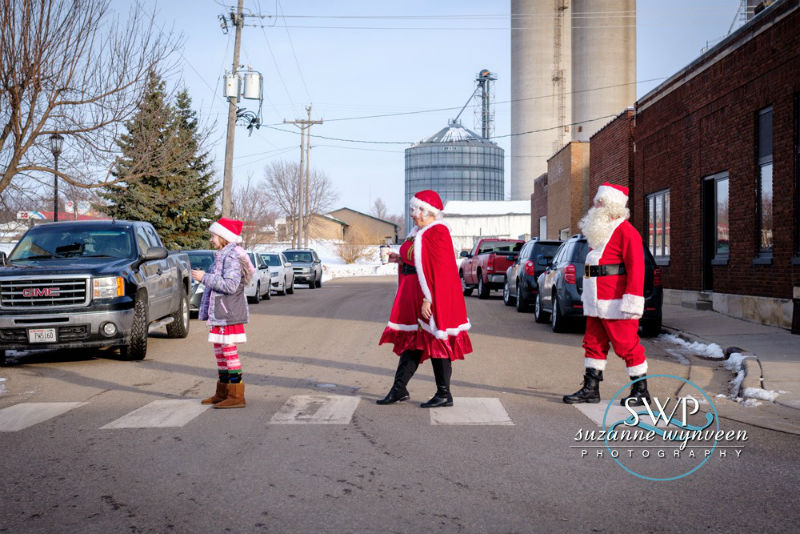 31ST ANNUAL HORSE PARADE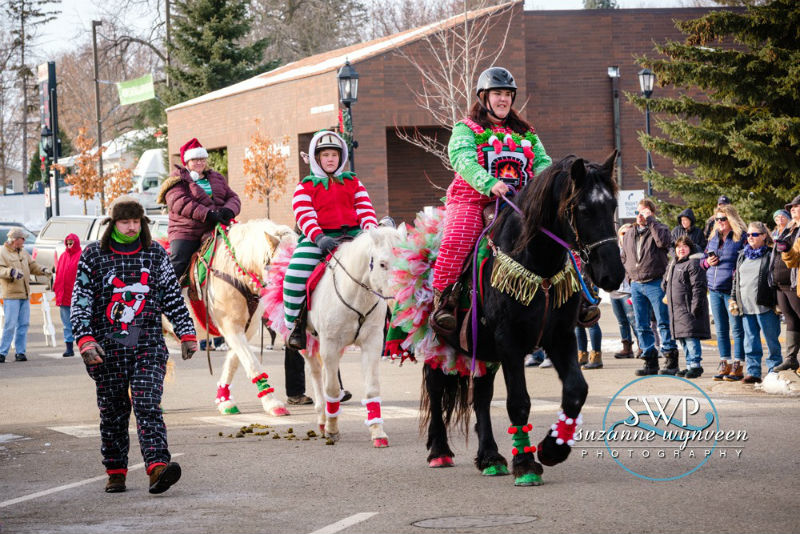 WRITE YOUR LETTER TO SANTA
We will send it to the North Pole for you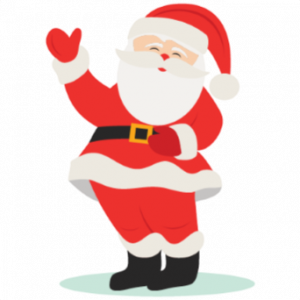 Santa's Elves have dropped off a special mailbox at the BALDWIN PERK on Main Street in Baldwin.
Download THIS letter to Santa, fill it out and drop it off at the Baldwin Perk. You can also mail it to the BW Chamber of Commerce at 860 Main Street, Baldwin, WI 54002.  Letters are also available at the Perk.
We will be sure those elves get your letters and deliver them to the North Pole!